Facilitating
Your Self Care
I am happy to give you an enjoyable and healthy solution towards finding your balance again. My work promotes long term changes: improving performance, building stronger immune function, resolving pain, rehabilitating post injuries, bringing stress reduction and more.
Happy Clients
I have lived with ptsd for around 10 years now from a traumatic childhood at the hands of my dad. My childhood was so horrifying that I had to repress my memories for some 30 years. I've been receiving Akasha's healing gifts starting this year-2019. My lower back, body, and legs that were once petrified from childhood fear are now relaxing. They used to be so tight that I would get regular cramps. The trauma energy is getting released which allows me to have more tactile senses and my nerve endings are being restored for the first time since childhood. Long stored emotions have been safely cried out too with the graceful support of Akasha. Even when I have flare ups from ptsd she has assisted me in letting the pain go.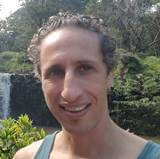 Thanks so much Akasha for all your healing work!  You bring a calm peaceful energy to my space (She does outcalls as well).  Always a perfect balance of pressure and coaching to help my body release tension and find its balance.  You are a true therapist!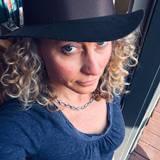 Akasha is amazingly intuitive and powerfully strong. I am quite stiff and sometimes deal with alignment issues. I really have felt, after structural integration and deep physical manipulation, that I am truly able to fix problems that have been plaguing me for a long time.
I also love the ambience of the space and the location is super convenient— parking, too. I feel like my worries and cares sort of deep away when I'm in the beautiful, serene atmosphere of her massage studio. Writing this makes me crave another massage right now!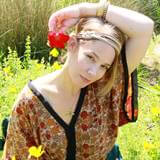 I have been challenged by some health stuff lately and was blessed to have had a cranial sacral session with Akasha. She is really nurturing and present, taking time to attune to my needs. Her touch was confidant and relaxing. I've seen her for massage as well, which was deep, muscular release and very therapeutic and the cranial work is so different. It's nice to have another more subtle type of work from her kind and intelligent hands. I appreciated her approach and left feeling more grounded and stronger in my body which was exactly what I needed.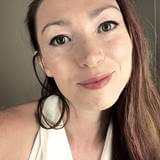 Akasha is an extremely skilled therapist! I've had several sessions with her now, and each time I receive my body goes through a powerful cleansing process. I've experienced both her deep tissue work as well as more over all general body maintenance. She has a cultivated and intuitive way of reading my body. I can sense her anatomical knowledge as she moves along edges, origins, and points of insertion of my muscles. Not only is she a gifted therapist, but she is also a lovely human being with lots of knowledge related to healing. Thank you, Akasha! I look forward to our next session!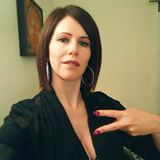 I have been seeing Akasha over the years for structural integration body work.  I was a violinist for 15 years, plus was involved in various atheletics, so I have some old injuries that cause me discomfort and pain.  Sessions with Akasha have helped my posture, alleviated pain and helped release tension.  I did her 10 series and found that really helpful, as each session kind of built upon the last, and I felt better and better each time I saw her.  She's professional and personable, and her Oakland office is beautifully decorated and filled with plants.  She also came to my home with her massage table a few times.  I really recommend receiving a massage from her to reduce pain, allevaite tension, relax body and mind, and feel great!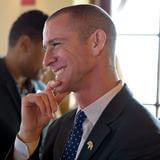 Akasha does some of the best bodywork I have ever had.  She helped the pain in my back, advised me on an injury to my wrist, and with my prep and recovery after dancing. She also is flexible in fitting me in on short notice --- I highly recommend her and will continue to go back consistently.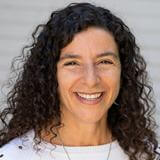 I have just completed the 10 sessions of structural integration with Akasha and I am so pleased. At the start, my body was feeling so out of whack I could not even stand comfortably in mountain pose. Now my stance is much more comfortable and my body is in a much greater alignment. With a gentle touch, Akasha still manages to work deep into the muscles; she is both intuitive and knowledgeable. I would recommend the full 10 sessions to achieve the feeling of a complete new body!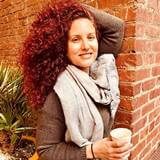 I have had 11 sessions with Akasha and I enjoy every one. I came to her for bodywork​ that will help and heal my ongoing​ chronic pain. She offered the Rolfing Ten Series and it was exactly what I needed. She gives intense, thoughtful bodywork, and is great at communication​​ with me about my needs, her intentions, and the results. I have seen her at her lovely studio and also in my own home. Highly​ recommended​!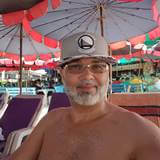 My job is can be very physically demanding, not to mention stressful. I find that bodywork allows my body the added push to recover from a long bout of work. With that in mind I highly recommend Akasha for your bodywork. She is capable, trained, and versed in multiple platforms of spiritually and body recovery.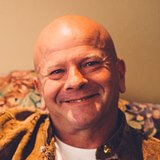 I have received several treatments from Akasha. The commitment to 10 treatments has proven well worthwhile. A wonderful thing happens when your body is skillfully guided and allowed to release its holding patterns. When the posture is freed from burdens that inhibit range of motion and breathing (and life) just gets easier. Akasha has helped me with this, I highly recommend her and her healing work. She is a great gift.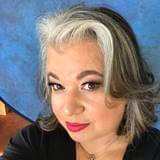 As a skillful practitioner, Akasha's gift is furthered by her being an empath and intuitive healer. My experience of her work is she deftly and expertly harnesses and deploys a multitude of skill sets, including  massage, NLP and now, cranial sacral, and launched me, the lucky recipient into feeling a holistic wholeness. I appreciate her hands-on work, as well her verbal inquiry and support through her healing. My work with her over time helped bring me mental clarity and physical feel-good-ness.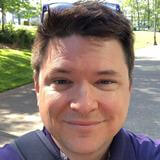 "Wow! Akasha really is an amazing massage therapist. I was having lots of tightness in my back and shoulders and I came out feeling like melted butter. So very nice! Thanks for your tremendous work! Look forward to the next massage!"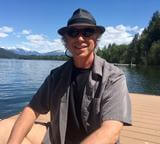 "Akasha is a very gifted & talented healer. Intuitive touch & she also knows about human design. Highly recommend 90 mins ! Her office location is easily accessible and also makes house calls."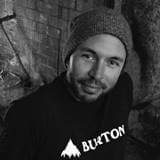 "I went to see Akasha with some pretty extreme soreness and knots from surfing and snowboarding frequently. She was able to target and work out the areas that I was having trouble with without being too harsh like some of the sports massage therapists I see. The atmosphere was very relaxed and I love the scented humidifier. 100% worth the investment, I left feeling brand new!"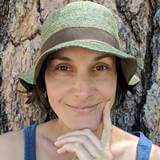 "When I was pregnant, my new body needed some help managing the stress on my back and hips so I searched for a pre-natal massage therapist who also did massage unrelated to pregnancy (so I could continue with massage well after my pregnancy), and luckily found Akasha. Akasha relieved the tension in my aching hips with her intuitive, knowledgeable and experienced massage. And that was just the beginning — she knew exactly where to focus for my other existing aches during my full body massage, and made me feel very comfortable (in my uncomfortable 2nd trimester body). I continue to see Akasha now that my son is older, and I highly recommend her for pre-natal massage, as well as for less specialized massage."
"I've had a number of fantastic sports massage sessions with Akasha. She's very knowledgeable in where and how sports injuries can occur, has a calming and pleasant demeanor which puts you at ease and has an expert healing touch. I definitely recommend her bodywork and I certainly will continue to go back!"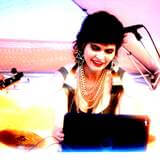 "Akasha worked on me after I took a blow to my neck. She had a gentle but firm touch as she applied craniosacral therapy. She helped me on my path to healing."
"I've been seeing Akasha for cranial sacral work, and you should know there's magic in those hands, but more than that, I just feel held from the very second I walk in the door. While I'm on the table, it's a dreamy experience, as if she can release tension in my legs through gentle touches in my neck. I don't know how it works, but it's a truly remarkable experience. Just go."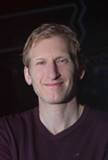 "Since 1998 I've experienced many bodywork sessions from various practitioners. Akasha outshines them all with her presence and skill in going to the edge of deep tissue work without causing soreness. Our last session she included NLP that made a profound shift in my being. I wholeheartedly recommend Akasha for optimal integrative healing."
About me
Therapies specially designed to help you achieve the perfect mind-body harmony, facilitate recovery, relieve pain and much more.
Open Hours
Mon-Sun: 10 AM – 8 PM
Outcall:
In-Home
Hotel
Corporate
Mailing List